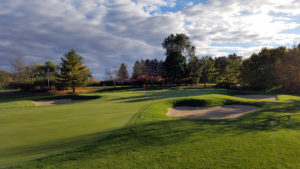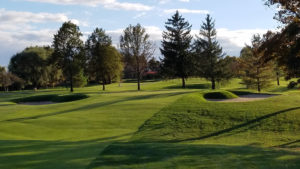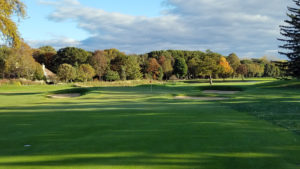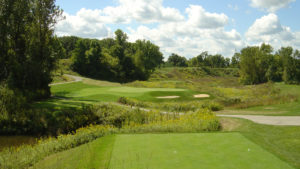 St. Charles Country Club
This Tom Bendelow golf course was designed and built in 1926. Between that time and 2008 the course has received updates by Robert Trent Jones, David Gill, and Dave Esler. In 2008 Michael J. Benkusky, Inc was brought in to assist the Club with plans and computer imaging that would include rebuilding all the courses greens, tees, and bunkers in order to restore the course back to the Bendelow design philosophies.
The package presented to the Club included detailed hole by hole plans that listed proposed changes to the golf course along with before-after computer images that show the members the work that is to be completed prior to putting a shovel in the ground. Members reviewed the plans over the winter of 2008 and approved it by a 80/20 margin. In 2015, following the economic downturn, the Club elected to review the plan to become more fiscally responsible and relate to today's membership. Plan updates have included taking a more sympathetic look at the course, yet still bringing in the Bendelow style. The first phase of this work began in 2016.
Course Data:
Opened 1926.
Original design by Tom Bendelow.  Additional holes created by David Gill and Dave Esler.
Golf course Master Plan completed in 2015.