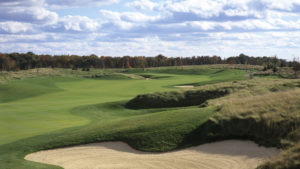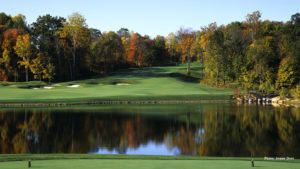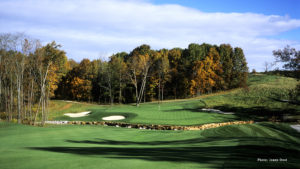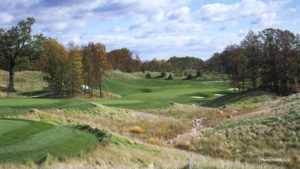 Canyata Golf Club
Constructed on over 300 acres within the estate of energy magnate Gerald Forsythe, Canyata is one of the most exclusive golf courses in the Midwest. As the lead Project Architect for Lohmann Golf Designs, Mike Benkusky was instrumental in the course design.
Canyata is all about strategy and tempting the golfer to take chances. Combining short, drivable par 4's with long par 3's and strategically placed par 5's, every club in the bag will be tested throughout your round. By playing around large lakes and across deep ravines, it is easy to get lost in the courses beauty.
The course opened in 2004 as No. 2 on Golf Digest's list of Best New Private Golf Courses. Since that time Michael J. Benkusky, Inc. has been consulting with Canyata to improve the playability and maintainability of the course's greens, increasing the courses strategy through the use of additional tees and bunkers and adjusting fairways and grassing patterns. In 2015 Canyata was selected as #60 on Golf Digest's list of America's 100 Greatest Golf Courses and #4 in the State of Illinois.
Course Data:
Opened 2004
Designed by Michael Benkusky as a Senior Project Architect with Lohmann Golf Designs
Retained as consultant in 2005. Work has included:

Bunker additions
Tee additions
Grassing modifications
All photos Joann Dost.