Less Sand, More Strategy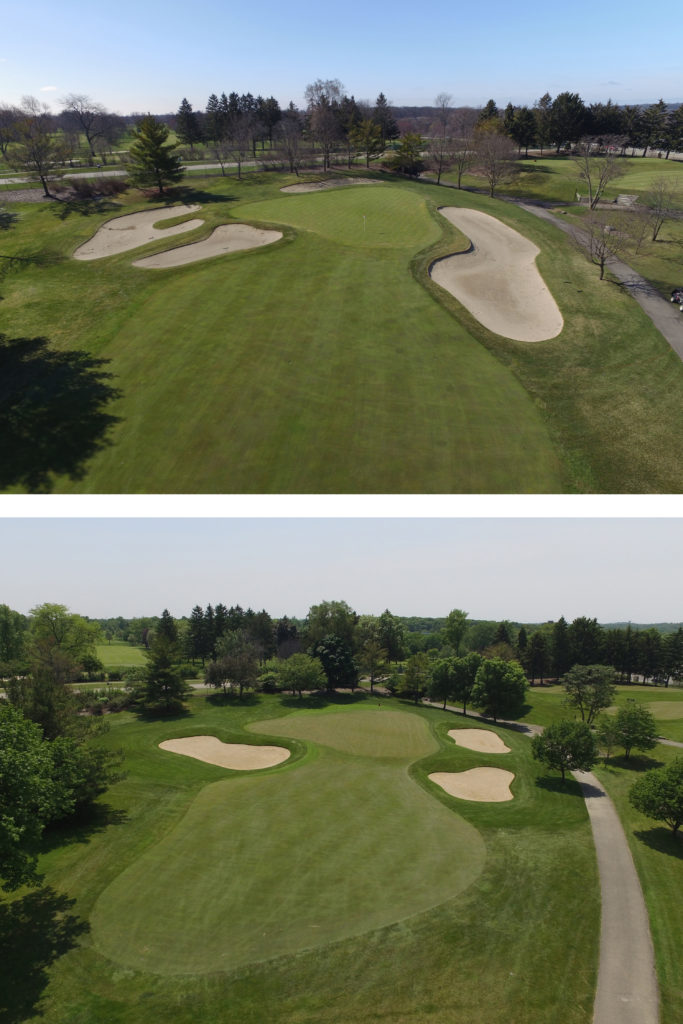 In today's market place we are focused on creating a golf course that appeals to the golfer yet allows for better use of our maintenance budgets.  As a designer I am always looking at how we can make the golf course play better by designing using less.  It gets hard to justify to the client that we need to construct a big bunker complex when just one bunker may do.
For instance, take into account Augusta National Golf Club.  ANGC is one of the best examples of using fewer bunkers to create immense strategy.  You only have seven holes that feature fairway bunkers.  And four of those feature only one bunker.  The placement of those bunkers create the perfect strategy for the golf hole.  Remember that when you see them play the first or eighth holes.
At St. Charles Country Club we are looking at that same effect.  Back in the early '80s the course relocated the clubhouse and constructed seven new golf holes.  In that era adding many bunkers was the 'in' thing to do.  Therefore we find that we have two or more bunkers in a place where one can perform the same strategy.
As we begin the construction project that is our first goal.  To date we have completed work on five holes and have reduced the sand area from 44,735sf to 20,565sf.  That's more than 50% less sand.  Not only do they have less sand to maintain, but we also provide a better look to the golf course and create bunkers that have a purpose.  Now they have the opportunity to provide better playing conditions with less effort.  Everyone is happy and continue to look forward to completion of the project.